The Intelligent Production Scheduling (IPS) system developed by Xeptagon was recognized on a global scale at the Berlin Landing Pad program organized by Enpact and the Asia Berlin Summit 2022, initiatives of the Berlin Government, funded by the European Union.
Xeptgon took part in the Berlin Landing Pad Program 2022 alongside 11 other Software-as-a-service (SaaS) sector businesses across Indonesia, Turkey, Japan, and Sri Lanka. Xeptagon was selected to participate as an outstanding startup that has demonstrated success in the local market with strong product-market-fit potential and dedication to pushing forward economic equality and diverse representation.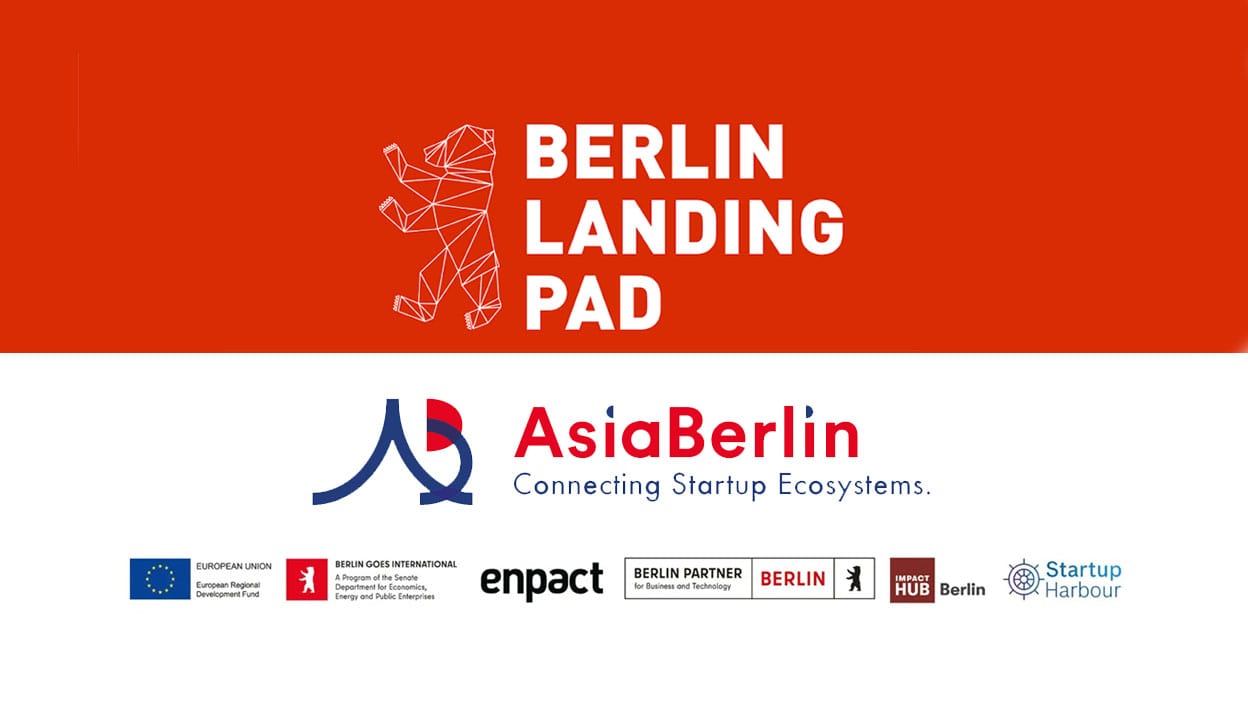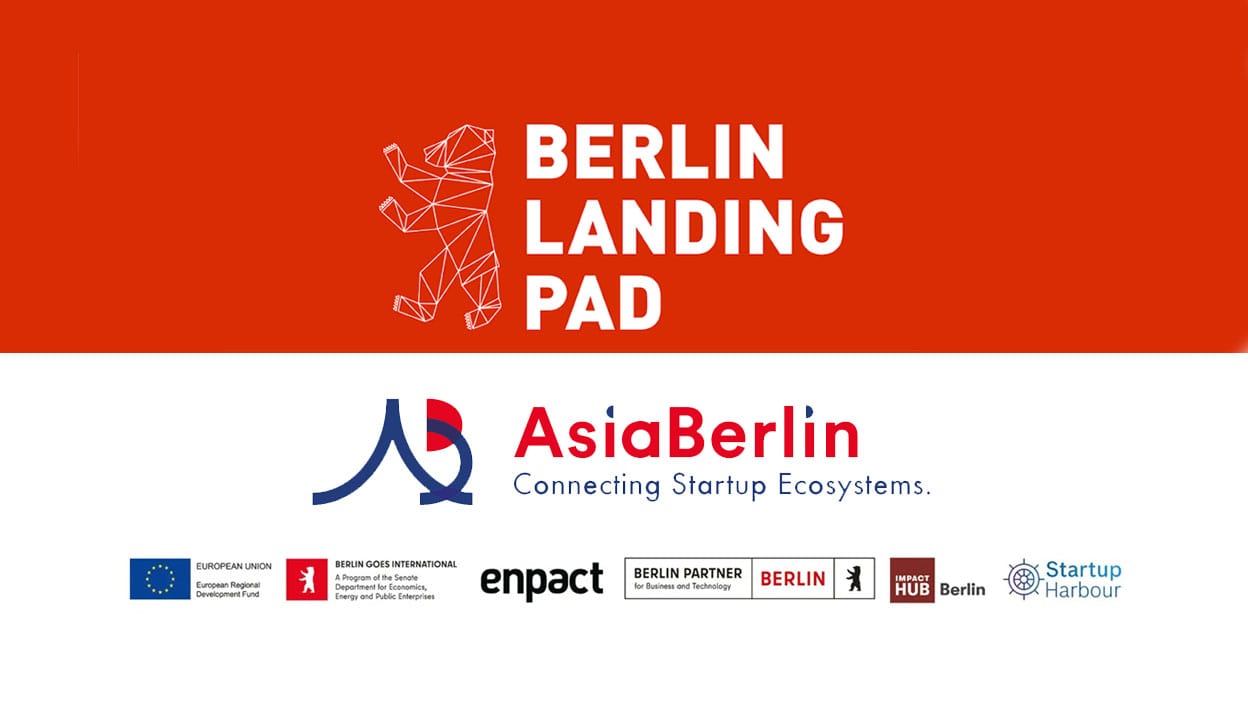 This was an intensive 3-month program designed to help startup founders with the right set of tools and skills to establish themselves in Berlin. The program offered individual coaching, group training, personal mentorships, and networking sessions focusing on the three core pillars of;
1. Product Market Fit
2. Investor Readiness and Networking
3. Core Business Skills and Cultural integration
That's not all!
Xeptagon was selected as one of the top 10 finalists out of 300 participants in the Asia Berlin Summit Start-up pitch competition, with our Intelligent Production Scheduling (IPS) system, being the only Sri Lankan company to present their idea. Xeptagon IPS was presented to an inspiring panel of experts and tech giants from Germany and the general audience in the closing remarks of the summit.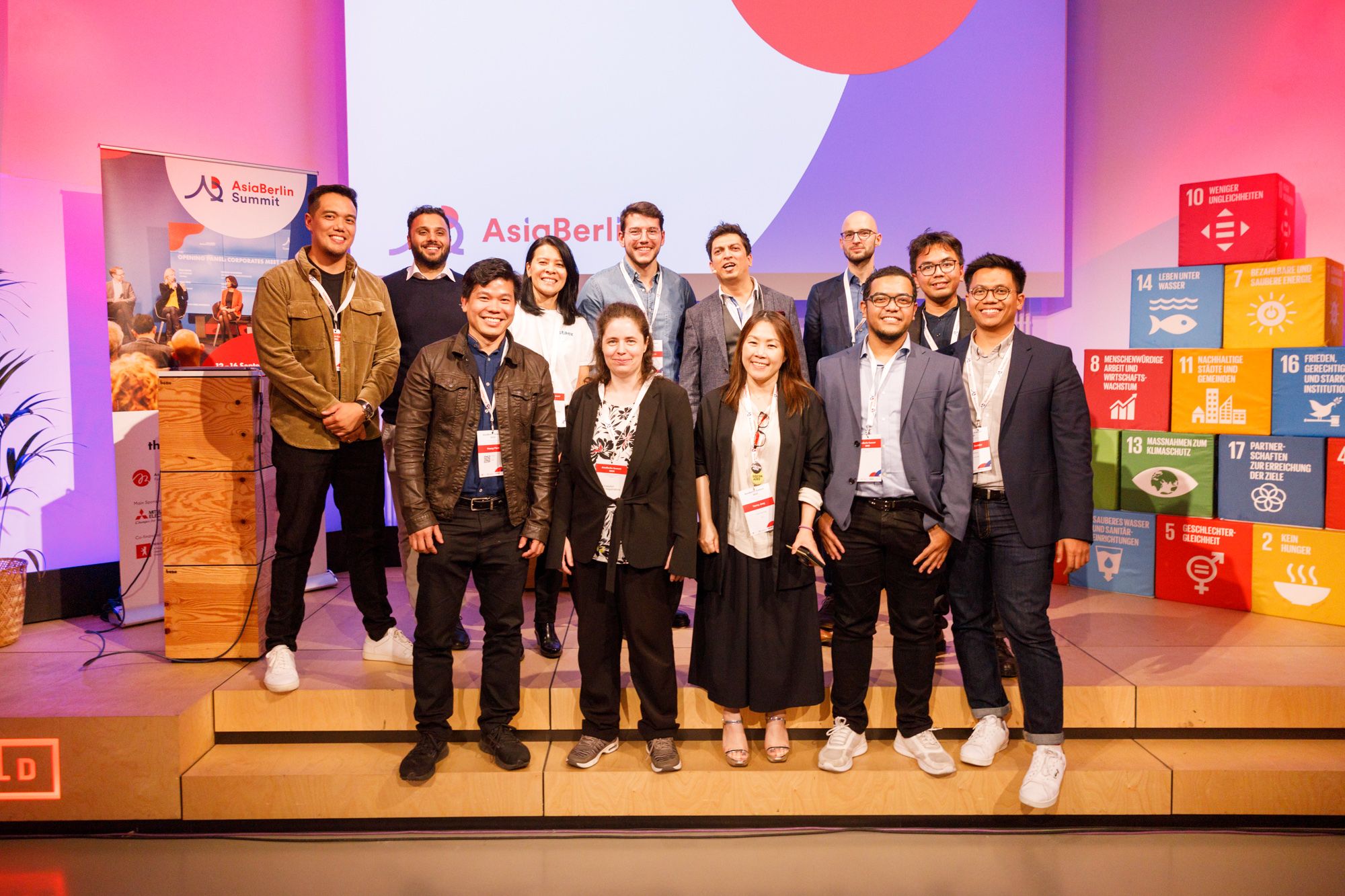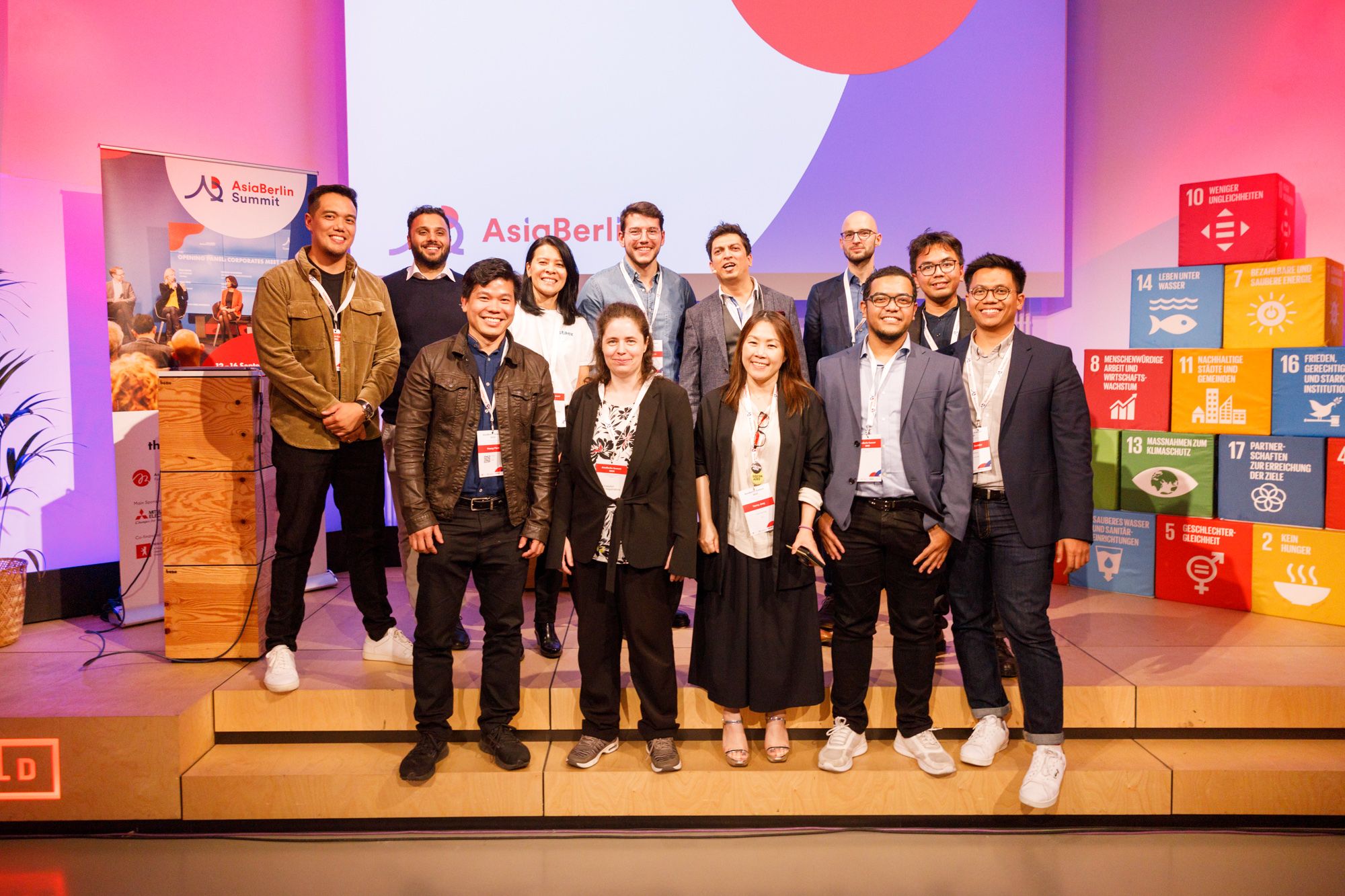 Asia Berlin Summit Start-up pitch competition finalists.
The Asia Berlin Summit 2022 kicked off with the celebration of its 25 years of history. The event brought together 10,000 people from 100 cities. The Berlin start-up ecosystem boasts 30% of all start-ups in Germany, collecting over €10 billion just in 2021. Around 45% of Berlin's entrepreneurship talent has an international background.
The Xeptagon Intelligent Production Scheduling (IPS) system that was presented at these events works by utilizing Artificial Intelligence-based algorithms together with Internet of Things (IoT) based real-time factory floor monitoring devices. The system transforms the manufacturing processes of medium to large-scale factories, enhancing efficiency, productivity, and accuracy. The system allows businesses to track the manufacturing process and predict machine breakdowns in advance, perform predictive maintenance, plan production schedules, get insights through analytics, and report and detect slacking and fraud through alerts and periodic audits. Furthermore, the IPS system can be integrated with existing in-house systems.
Read more details about the Xeptagon Intelligent Production Scheduling (IPS) System here.